About Founders Day of Giving
About Founders Day of Giving
Thank you for taking part in our annual Founders Day of Giving and for helping Glenville State celebrate 150 years!
Our alumni, faculty, staff, students, and friends - members of the Pioneer Family - have come together to make this our biggest Day of Giving yet!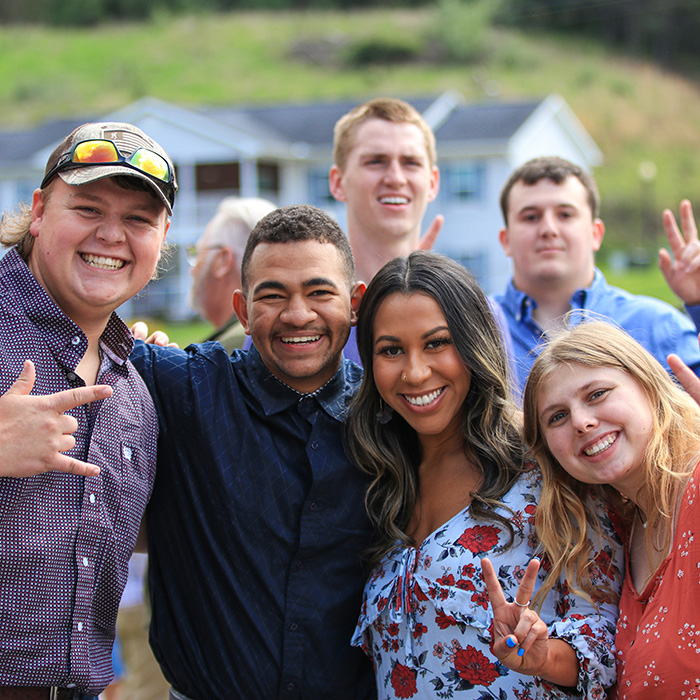 Leaderboards
Challenge Winners Coming Soon!
Thanks to everyone who took part in our Founders Day of Giving challenges. Winners will be announced soon!
55 County Fundraising Challenge
Throughout our giving day, Pioneers residing within the Mountain State took part in a friendly competition to see who could make their county have the highest donation total. Once totals are calculated, a currently enrolled Glenville State student from the winning county will receive a $500 scholarship. A winning county will be announced soon!
Thanks to everyone who took part in our 55 County Fundraising Challenge!
150th Anniversary Commemorative Silver Coin
In celebration of GSC's sesquicentennial year, we invite you to purchase a commemorative silver coin! Your purchase is tax-deductible and will directly support students and campus initiatives. Shipping is available for $5 per coin to anywhere in the U.S.A.
The coin features the Glenville State seal and the College Pioneer, which was originally designed by Professor Emeritus, James "Jim" Rogers. Special thanks to alumnus Mark Downey for making these beautiful coins a possibility.